Awesome UI
OR Touch is Old Republic Title Company's answer to vital property information available anywhere, anytime
Powerful Application
This powerful smart-phone application gives real estate professionals instant access to property ownership and characteristics, title transfer and default information as well as comparable sales.
Simple Design
A listing of neighborhood home-owners and a market-value analysis make this application a true stand-out.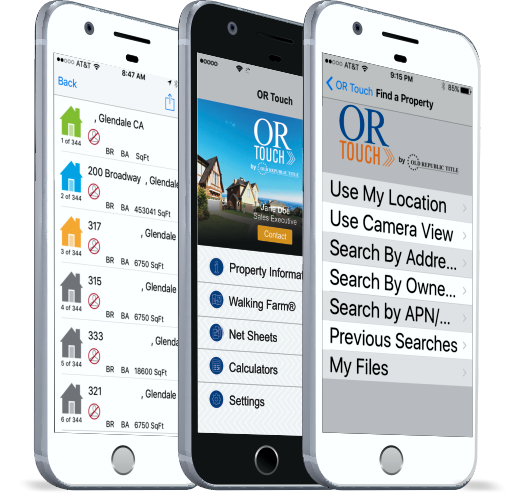 App Features
Property Information
Use My Location, Use Camera View, Search by Address, Search by Owner, Search by APN/TMS/PIN
Walking Farm®
Select neighborhood, Generate a Mailing List, Walk the farm and track/manage your neighborhood, Add notes, Instantly pull a property profile
Net Sheets
Buyer Net Sheet and Seller Net Sheet
Calculators
Affordability Calculator and PITI Calculator
Settings
Update and Retrieve Contact Information, Login Info, Customer Service Help Desk Info.
Download now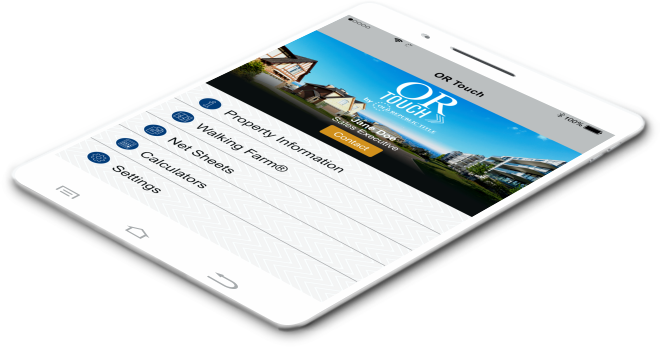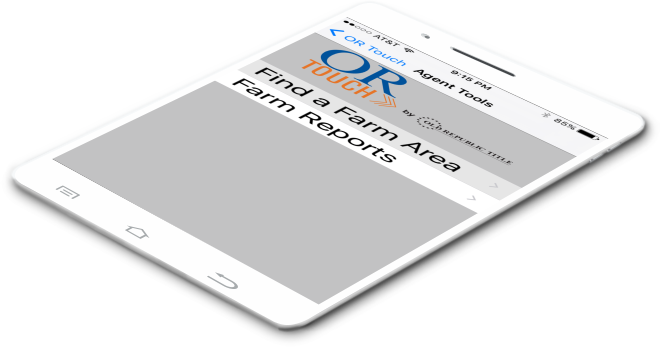 Apple: Walking Farm® Guide
App Gallery
These are the many screen variations of OR Touch